Postal service PostNord has stopped delivering mail to a district in the Danish city of Odense, citing threats and harassment received by postal workers in that area. The halt has been criticized by local politicians.
"We have decided to prioritise consideration for the safety of our staff above the very large inconvenience to many of our customers," PostNord's head of distribution, Michael Frølich, told Ritzau news agency, as cited by the Local.
Two postal workers were threatened last week, and a PostNord car was broken into in the Vollsmose district of Odense. The incidents prompted the postal service to stop delivering letters, advertisements, and packages to local residents on Monday and Tuesday.
Read more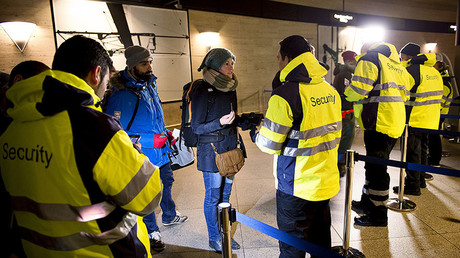 "On Wednesday, one of our cars was broken into and an employee was verbally threatened, while on Friday a postal worker was physically grabbed and threatened. She was told: 'We are watching you. We know when you come, so stay away," Frølich said, as quoted by DR Nyheder.
Mail delivery is expected to resume on Wednesday, with Vollsmose citizens now having to pick up the parcels from the nearest post offices themselves.
Police responded to the events by setting a hotline for workers in case they are threatened again, according to Fyn. "We are taking this very seriously, because of course post must be delivered. It is the responsibility of the police to ensure security, and we have therefore contacted Postnord immediately," Funen Police Superintendent Lars Bræmhøj said, adding that last week's incidents had not been reported.  
"It is completely unacceptable that we have reached a stage where peaceful postal workers cannot carry out their work in an area like Vollsmose," transport and post spokesman from the Liberal party Kristian Pihl Lorentzen said, adding that he expects police to react and apply necessary force to resolve the situation.
"Employees' safety comes first, but having said that, it is of course completely unacceptable to have a parallel society in which criminals set the agenda so that normal, peaceful post workers cannot do their jobs," Social Democrat post spokesman Christian Rabjerg Madsen said.
The mayor of Odense described the situation as "grotesque," adding that "no young louts are going to be allowed to decide where post is delivered!"
These sentiments were echoed in comments under the mayor's post on Facebook. "Fear shouldn't be allowed to decide. I want to get it under control," one person wrote. Another suggested that they "mail" troublemakers out of Denmark, since "they can't figure out how to behave here in this beautiful country."
The district of Vollsmose has a population of around 9,000, with young people under 17 making up more than a third of the population. In addition, 70 percent are said to be of immigrant descent, most of whom come from Lebanon, Somalia, and Iraq, according to Fyens.dk citing figures from 2012 by Odense municipality.