A burns surgeon who treats many acid attack victims coming out of East London has suggested that the proliferation of such crimes is now at epidemic levels.
Dr Martin Niall, a burn surgeon at Mid-Essex Hospital, told National Public Radio (NPR) in the U.S. that acid attacks in Britain "are now at levels that one of my colleagues described as epidemic".
He added: "Everyone, ourselves included, has been shocked by this emerging threat to public health."
In terms of attacks per head of population, London is now the acid attack capital of the world, with a 74 per cent rise in assaults — from 261 to 454 — between 2015 and 2016.
Hundreds of attacks have already been logged for the first few months of 2017. Twelve people suffered burns and in some cases lost their vision after an attack in a Hackney nightclub at Easter, and two moped-mounted teens attacked five people around London in under 90 minutes in a July crime spree.
Delivery drivers in the capital — who are considered easy targets for bike theft assisted by acid — now refuse to work in certain parts of London due to the danger.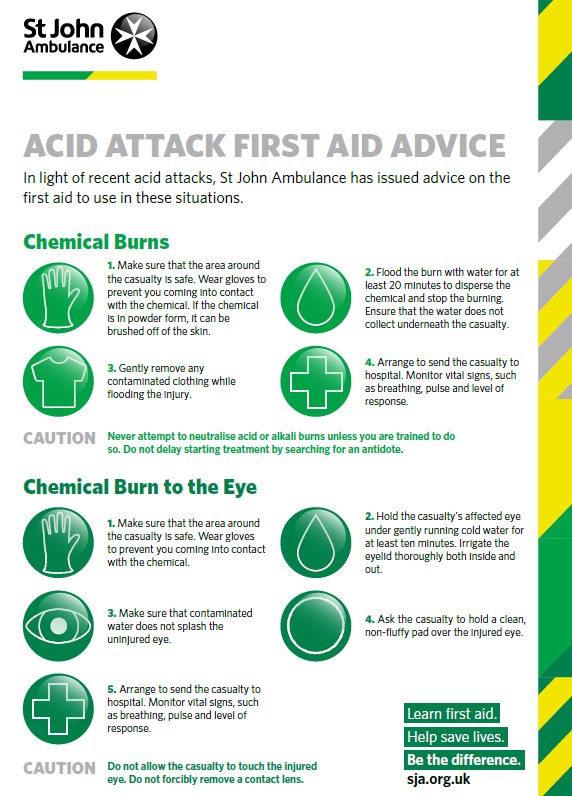 NPR suggests that "Acid attacks in the UK actually date back to before Victorian times," citing a case dating from 1831 in which a domestic servant poured acid on a colleague while they were sleeping.
Although such incidents were not unknown historically, they were until recently considered rare and shocking crimes, and dealt with harshly — the servant in the aforementioned case was sentenced to be hanged.
Punishment is now much less severe, with David Phillips, who blinded and seriously disfigured Andreas Christopheros in 2015, being handed a sentence of just 16 years, with eligibility for parole after eight.
While perpetrators are not confined to any one community, between 2011 and 2016 attacks in London tended to be concentrated in areas which have experienced high levels of immigration.
Newham, Barking and Dagenham, and Tower Hamlets — all of which are minority White British — topped the list for total attacks in the period:
1 – Newham – 398
2 – Barking & Dagenham – 134
3 – Tower Hamlets – 84
4 – Havering – 81
5 – Redbridge – 64
6 – Hackney – 45
7 – Barnet – 44
8 – Croydon – 42
9 – Ealing – 40
10 – Hillingdon – 36
11 – Islington – 34
12 – Hounslow – 31
13 – Hammersmith & Fulham – 30
14 – Brent – 30
15 – Waltham Forest – 29
16 – Greenwich 28
17 – Harrow – 27
18 – Lewisham – 27
19 – Sutton – 27
20 – Richmond-upon-Thames – 25
21 – Enfield – 26
22 – Southwark – 24
23 – Westminster – 24
24 – Camden – 24
25 – Bromley – 19
26 – Merton – 19
27 – Haringey – 18
28 – Bexley – 17
29 – Wandwsowth – 17
30 – Kingston upon Thames – 16
31 – Lambeth – 15
32 – Kensington & Chelsea – 15